Distance:






Audio:





Steadiness:





Heads:





Focus/Light:






Avg.Rating:





4.4 (7 votes)
| | |
| --- | --- |
| DVDylan ID: | D937.br |
| Recording type: | Audience |
| City/Venue: | Washington, DC, USA/GW University/Charles E. Smith Center |
| Date: | Saturday, 13th November 2010 |
16x9 widescreen
NTSC Blu-Ray

NB: This show was previously available in standard definition, sourced from HD files. This production is sourced directly from the HD files edited in iMovie. Unfortunately, the Mac authoring iDVD and DVD Studio Pro software does not support blu-ray, so the editor had to use the less sophisticated Toast Titanium 10 software for authoring and burning. There are two versions of the show. One uses the footage from a camera perched in the upper left balcony with filler as needed from a "hat cam" positioned at the center rail. The second version reverses this, with the "hat cam" footage primary and the balcony cam footage used as filler. See the descriptions below for full details. This item is the second version.
Introduction

[fade in to opening titles over 21:20 still]

Rainy Day Women #12 & 35
Señor (Tales Of Yankee Power)
Just Like Tom Thumb's Blues
Just Like A Woman
Rollin' And Tumblin'
Tryin' To Get To Heaven
Summer Days
Desolation Row

[removed 17 frames before next song due to CD split]

High Water (For Charley Patton)
Simple Twist Of Fate
Highway 61 Revisited
Ain't Talkin'
Thunder On The Mountain
Ballad Of A Thin Man

[cam. 2 cut @~2:21:09 of song when taper is busted; overlap trans. to camera 1 footage; fade out to encore break/removed 3:14:07 encore applause/33:08 still with trans.]

Jolene
Band Introductions
Like A Rolling Stone
End Credits

[end applause cut on audio upgrade source/used audio from encore break to fill out ending; end thanks/credits/salute/fadeout]

Elvis Has Left The Building

[fadeout to shot of crowd dispersing w/camera 1 audio & fadeout]
| | |
| --- | --- |
| Number of discs: | 1 |
| Running time: | 01:47:20 |
| Authoring: | DVDs with menu and chapters are circulating |
Deepest thanks to napoleon-in-rags for camera 1.
Sincere thanks to romeo and appleberry for the excellent audio.
Thanks to CSC security staff for missing yassou's camera 2 hat trick.
Additional thanks to OutsideTLaw, Adrienne, and Michelle for running the interference for camera 2.
Special thanks to "TW" for the camera 1 distraction.

Camera 1 (Panasonic DMC ZS7 Camera): Left Balcony 40°/NTSC/43555 (filmer - napoleon-in-rags)

Camera 2 (Contour POV HD "Wearable" Camera) : Center Rail/32334 (filmer-yassou)

Camera 1: 1080p 16x9 .MTS files>Toast Titanium 10>.mov files>MPEGStreamclip 1.8.1>widescreen dv files>iMovie 6.0.3.

Camera 2: 1080p 16x9 .mov files>widescreen dv files in iMovie 6.0.3.

Sound upgraded w/excellent romeo audio.
DIME flac download?xACT>aiff>Toast Titanium 10>disk images>iMovie 6.0.3.

Audio and video assets edited in iMovie 6.0.3; authored, multiplexed and burned to VIDEO_TS folder in iDVD 7.0.4; torrent generated in Bittorrent 4.4.1.

iMovie file specs:
Video: DV/DVCPRO - NTSC 720 x 480, 29.97 fps
Audio: 16-bit, Stereo, 44100 Hz (English)

Toast Titanium 10 blu-ray file specs:
Video: MPEG-4 AVC, 8.0 Mbps (16.0 Mbps max.), reencode never
Audio: LPCM 48 kHz 24 Bit





Here in all its raging glory is the infamous hat cam. Note that the camera is attached to the right side flap. A camera could have been attached to the left flap for spectacular 3-D video, but this will have to wait until enough members have 3-D blu-ray players and 3-D burning capability.
'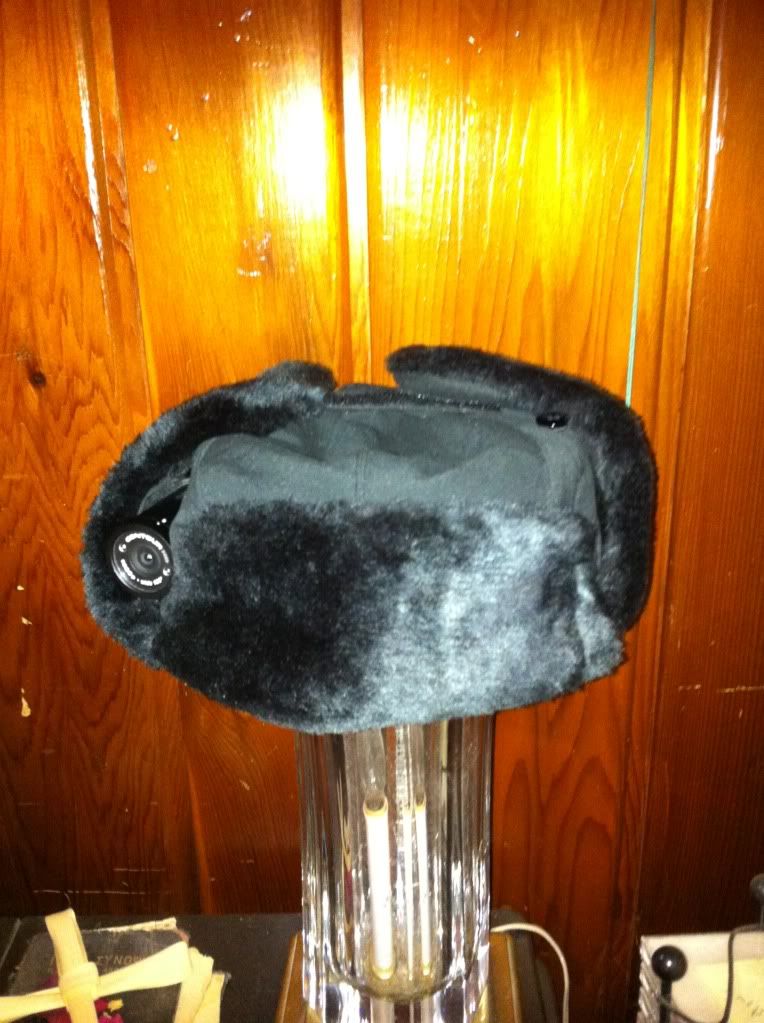 '
Reviewed by yassou on 31st January 2011





Top quality video, clear and colorful, the sound is impeccable. The video is almost unobstructed, shot from the floor, center of the stage. View of the entire band, no close up. There are some shaking issues (but hey, the camera is on top of his head & under his hat)
Many thanks to yassou for this superb video.
Reviewed by DenisC on 20th January 2011





Both recorded versions of this show are supurb recordings & I would recommend this, just one point to mention though, it's listed as being from Nov 13th 2009 when it's actually Nov 13th 2010!!! I was able to burn both parts individually onto Dual Layered blank DVD's using Nero (NB.Burn as a DVD-Rom UDF). If burning disc 1, dont include 00002.m2ts file & for disc 2, don't include 00001.m2ts. They playback perfectly in my Blu-ray player! I've included this info for anyone who owns a Blu-ray player (but not a Blu-ray burner) & has been confused about how to burn this! Hope this can be of some help